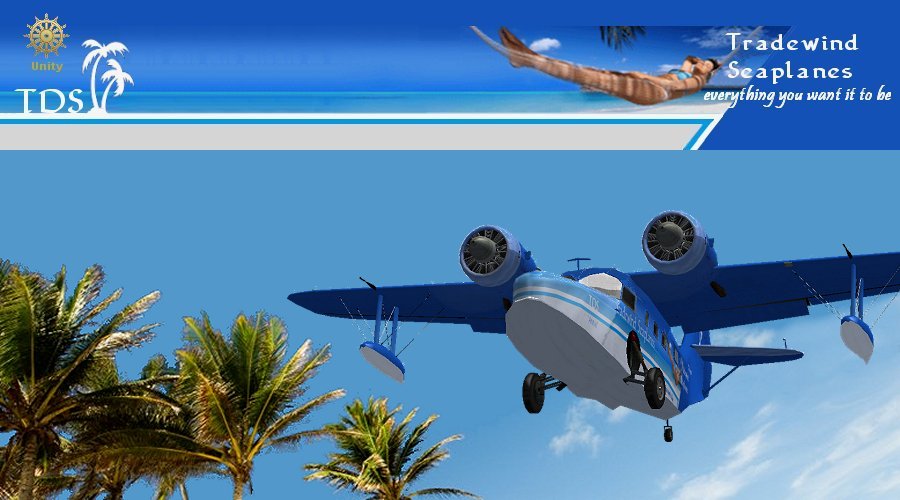 | | |
| --- | --- |
| Callsign ~ Seabirds (download here) | |
TDS PJ-DRS 'Rosecate Spoonbill Amphib.

(Also includes TA N418TA 'Kuskokwim Delta')

Beech D18S Amphibian/Float ~ Shupe & Co

Beech's most successful airliner, more than 9000 Beech 18s were built over an uninterrupted three decade long production run, and while many of those were built against wartime military contracts, vast numbers went on to see civil service.

The prototype Beech 18 first flew on January 15 1937. The design followed conventional design wisdom at the time, including twin radial engines, metal construction and taildragger undercarriage, while less common were the twin tail fins. Early production aircraft were either powered by two 225kW (300hp) Jacobs L6s or 260kW (350hp) Wright R760Es. The Pratt & Whitney Wasp Junior became the definitive engine from the prewar C18S onwards.

The demands of World War 2 significantly boosted the already successful Beech 18's fortunes, with 5000 built as C45s for the US Army Air Force for use as transports and multi engine pilot trainers.

Postwar, large numbers of C45s entered civil service, while Beech resumed production of the C18S. Progressive development resulted in the D18S of 1946, the Continental powered D18C of 1947, the E18S of 1954, the G18S from 1959 and the H18 with optional tricycle undercarriage from 1962. Beech production ceased in 1969.

The Beech 18 has also been the subject of numerous conversions. Volpar has offered tricycle undercarriage conversions, conversions with TPE331 turboprops and stretched and TPE331 powered conversions (described in the specifications above). Hamilton meanwhile converted Beech 18s as Westwinds with Pratt & Whitney Canada PT6 turboprops and also offered stretches.

Other ESSENTIAL Files:

Repaint by JF

Panel ~ FSX vesrions include mod panel

Must read the docs !
PJ-VOM 'Maggie'

FS9 ONLY

Beechcraft 18 Volpar Amphibian ~ Brian Gladden

The Beech 18 was one of Beechcraft's most enduring designs. In production from the late 1930's until the early 60's many are still in use all over the world.

This plane represents a late Model Super H with the Volpar Amphibian conversion. The Volpar kit added an extended nose and converted the plane to land or water use.

Other ESSENTIAL Files:

Repaint by JF
PJ-PZL 'Miranda'

FS9 ONLY

De Havilland DHC-3 ~ Eugene Heyart

De Havilland Canada's successful line of rugged and useful STOL utility transports, the Otter was conceived to be capable of performing the same roles as the earlier and highly successful Beaver, but was bigger.

Using the same overall configuration of the earlier and highly successful DHC2 Beaver, the Otter is much larger overall. The Otter began life as the King Beaver, but compared to the Beaver is longer, has greater span wings and is much heavier. Seating in the main cabin is for 10 or 11, whereas the Beaver could seat six. Power is supplied by a 450kW (600hp) Pratt & Whitney R1340 Wasp radial. Like the Beaver the Otter can be fitted with skis and floats. The amphibious floatplane Otter features a unique four unit retractable undercarriage, with the wheels retracting into the floats.

De Havilland Canada began design work on the DHC3 Otter in January 1951, the company's design efforts culminating in the type's first flight on December 12 1951. Canadian certification was awarded in November 1952.

De Havilland Canada demonstrated the Otter to the US Army, and subsequently that service went on to become the largest DHC3 operator (as the U1). Other military users included Australia, Canada and India.

Small numbers of Otters were converted to turbine power by Cox Air Services of Alberta, Canada. Changes included a Pratt & Whitney Canada PT6A turboprop, a lower empty weight of 1692kg (3703lb) and a higher maximum speed of 267km/h (144kt). It was called the Cox Turbo Single Otter. A number of other after market PT6 conversions have also been offered.This version is the 1.000hp Airtech Canada conversion, not the original 600hp version! With 400 more horsepower than the original P&W R1340, the 1000 hp engine offers significant performance gains. Take off and climb are dramatically improved, especially on floats

Other Suggested Files:

Repaint by JF
PJ-FCW 'Sea Sprite'

FS9 ONLY

De Havilland DHC-6 300 Amphibian ~ Premiercraft

Canada's most successful commercial aircraft program with more than 800 built, the Twin Otter remains popular for its rugged construction and useful STOL performance.

The Series 300 was introduced from the 231st production aircraft in 1969. It featured the lengthened nose, but also introduced more powerful engines, thus allowing a 450kg (1000lb) increase in takeoff weight and a 20 seat interior. Production ceased in late 1988. In addition, six 300S enhanced STOL performance DHC-6-300s were built in the mid 1970s.

Other ESSENTIAL Files:

Repaint by Francisco Aguiar
PJ-FBT 'Manchebo Beach'

FS9 ONLY

De Havilland DHC-6 300 Twin Sea Otter ~ Premiercraft

Canada's most successful commercial aircraft program with more than 800 built, the Twin Otter remains popular for its rugged construction and useful STOL performance.

The Series 300 was introduced from the 231st production aircraft in 1969. It featured the lengthened nose, but also introduced more powerful engines, thus allowing a 450kg (1000lb) increase in takeoff weight and a 20 seat interior. Production ceased in late 1988. In addition, six 300S enhanced STOL performance DHC-6-300s were built in the mid 1970s. This is the short nose Twin Sea Otter.

Other ESSENTIAL Files:

Repaint by JF
PJ-FDL 'El Caribe'

FS9 ONLY

De Havilland DHC-3 TTC Super Otter Amphibian ~ Eugene Heyart

This airplane is the exact copy of the conversion created
by (real world) Texas Turbine Conversions. This Otter has received a more powerfull turbine for a much better performance.

Other ESSENTIAL Files:

Repaint by Francisco Aguiar
PJ-PZP 'Annie'

FS9 ONLY

Grumman G21 Goose Amphibian

~ Lynn and Bill Lyons

The Goose began life in the pre WW2 days as Grumman's first design intended for civilian use, but most of the type's production ultimately was against military orders placed during WW2.


The Goose's first flight occurred in June 1937. Grumman's already extensive experience in building fighters for the US Navy was reflected in the Goose's rugged construction, features of which included a braced tailplane and deep two step hull. A retractable undercarriage was another feature. Initial civil production machines were designated the G21A.


The arrival of WW2 saw the Goose (a name originally bestowed on the aircraft by Britain's Royal Air Force) enter military service with a number of allied air arms, the largest operator being the US Navy. Military orders from the US, Britain and Canada accounted for much of the Goose's 300 unit production run.


Postwar, surplus Gooses found their way into service with commercial operators worldwide, their unique amphibious capability and rugged construction ensuring their popularity in the coming decades.


A number of Gooses have been converted to turboprop power, McKinnon Enterprises (initially based in the US, and then Canada) first fitting Gooses with four 255kW (340hp) Lycoming GSO480 piston engines, and then with two Pratt & Whitney Canada PT6s. Two versions of the latter were developed, the Turboprop Goose and the G21G TurboGoose which introduced enlarged cabin windows and retractable wingtip floats.

Other ESSENTIAL Files:

Repaint by JF
PJ-PGM 'Nassau Lady'

PJ-PGC 'Jamaican Lady'

Download FSX - P3D

Grumman G73 Mallard Amphibian

~ Milton Shupe

Following in the footsteps of the smaller Goose and Widgeon before it, Grumman developed the G-73 Mallard amphibian for commercial use.

Developed in the immediate postwar years, the Mallard is of similar overall configuration to Grumman's earlier amphibious designs in that it features twin radial engines on a high mounted wing with under wing floats, retractable undercarriage and an unswept tail unit. Unlike the earlier aircraft the Mallard features tricycle undercarriage, a stressed skin two step hull and fuel can be carried in the wingtip tanks.

The Mallard prototype first flew on April 30 1946, and the type entered service shortly afterwards in September that year with a Canadian operator. The Mallard was designed for regional airline operations with two pilots and 10 passengers, but most of the 59 delivered were for corporate use. Today only a small number remain in use, but their unique amphibious capability means they remain popular, particularly with tourist operators.

Like the earlier and smaller Goose, the Mallard has been fitted with Pratt & Whitney Canada PT6A turboprops. Frakes Aviation in the USA reengined a small number of Mallards as G-73Ts in the early 1970s, the PT6s substantially boosting performance and operating economy. The first Frakes conversion first flew in 1969 and an FAA supplemental type certificate was awarded in October 1970.

In early 1994 a plan emerged which would see the Mallard reenter production in the Czech Republic. Aero and Levov of the Czech Republic, and Duncan Aviation of the USA hoped to raise the necessary capital to restart the line in the late 1990s. These plans later lapsed.

Other ESSENTIAL Files:

Repaint by JF
PJ-PZZ 'Albert'

Grumman G111 Albatross Amphibian ~ Eugene Heyart

The Albatross is easily the largest of Grumman's series of utility amphibians, and was the only one originally developed specifically for military service.


The Albatross resulted from a late 1940s US Navy requirement for a general purpose amphibious transport. The first Albatross prototype flew for the first time on October 24 1947, with more than 400 production HU-16s subsequently delivered to the US Navy, US Coast Guard and 12 other nations. Military Albatross missions included general reconnaissance, maritime patrol, anti submarine warfare (in which role it could be armed with torpedoes and depth charges) and search and rescue.


In the late 1970s, Grumman and major US flying boat operator Resorts International began work on a program to convert the Albatross for civil airline service. The conversion incorporated numerous changes to the basic Albatross, including a 28 seat passenger interior, a galley and provision for a flight attendant, upgraded avionics and other improved systems. The airframes were also stripped down, inspected, components were replaced or repaired, and the whole airframe was zero timed. Military equipment was removed and the engines were stripped down and rebuilt. The first such G-111 Albatross conversion flew for the first time on February 13 1979 and US FAA certification was awarded in April 1980.


Grumman purchased 57 Albatrosses for conversion and foresaw a potential market for up to 200 modified amphibians, however this prediction proved somewhat optimistic. In all only 13 aircraft were converted, 12 for Resorts International, and 1 for Conoco Oil/Pelita which operated from Singapore. Several of these are still active, together with ex military examples.

Other ESSENTIAL Files:

Repaint by JF